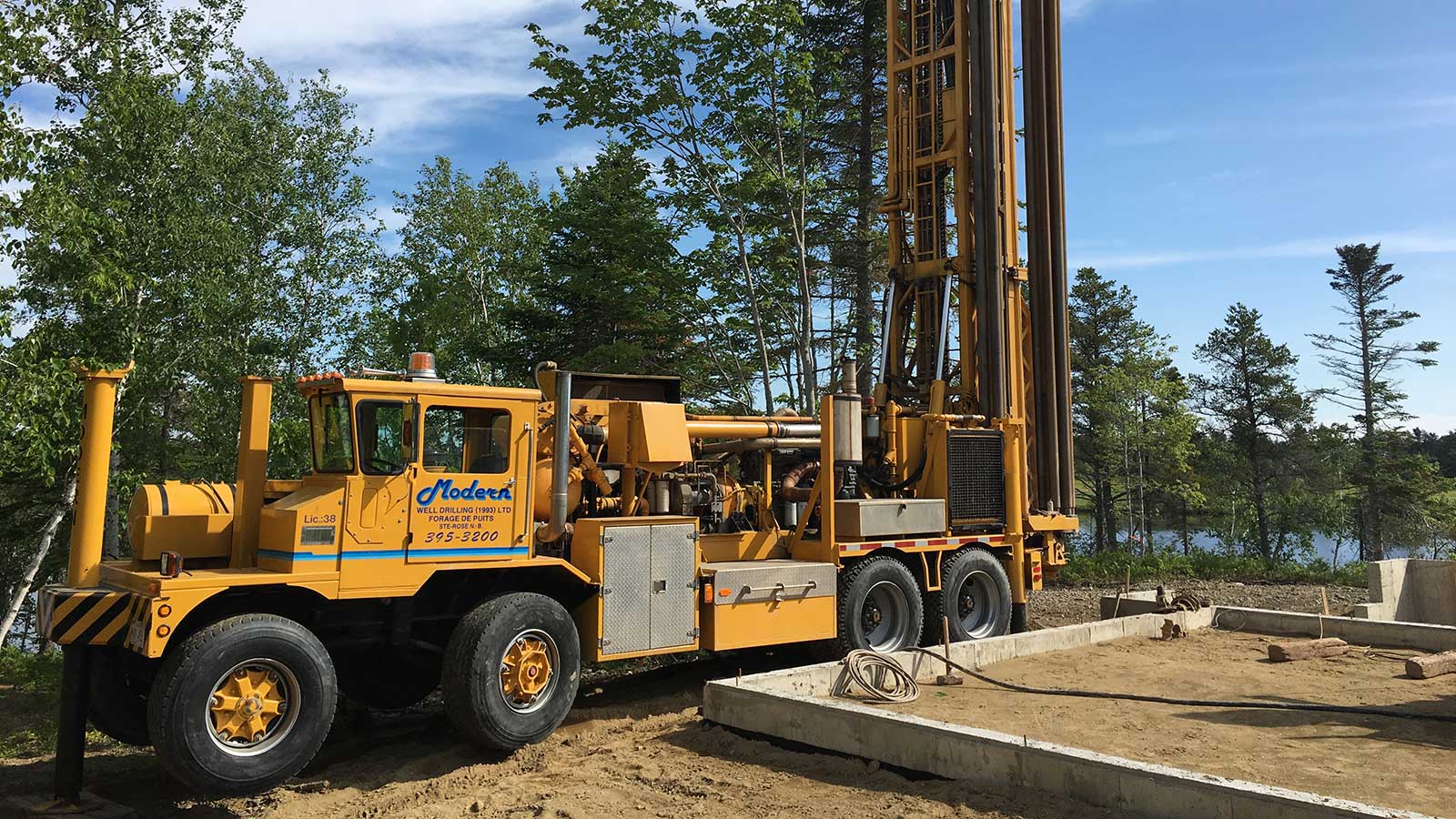 Modern Well Drilling Ltd is a company offering year-round service that has been drilling, repairing and maintaining residential, commercial and industrial wells across New Brunswick's Acadian Peninsula for more than 40 years. Owner Sacha Noël and his professional team are proud to offer bilingual, honest, reliable service.
Artesian well drilling
Residential, commercial and industrial well drilling, including medium and large-diameter capacity.
Deepening of existing wells
If your well has run dry, deepening it may be an option.
Video well inspection and well repairs
Are you having problems with your well inlet? We can inspect your well to identify any damage or breakage and perform the necessary repairs. We also offer video camera service so that we can inspect the interior of your well to determine its condition accurately.
WE PROVIDE FREE ESTIMATES
Our drillers are government-certified!
Your well
Important safety tips
Many New Brunswickers depend entirely on drilled, dug or spring fed for their drinking water and other household needs. This makes it important to know the steps to take to maintain the safety of your water supply source.
Read the document below for some safety tips from the Government of New Brunswick.
Address
140 Noël Road
Ste-Rose, NB
E1X 2Y3
Business hours
Mon – Fri: 8:00 a.m. to 8:00 p.m.
Sat - Sun: Closed
(available for emergencies)